Release of the first guide on inclusion in the workplace !
Published on Thursday 24 May 2018
On May 24, the AFMD published the guide "Inclusion in organisations: from approach to practice" presented at its general meeting.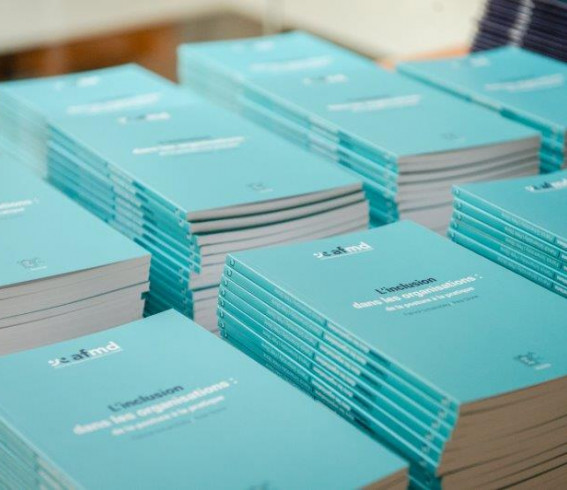 Inclusion in organisations is a concept born twenty years ago in the United States. The first texts presented the philosophy of this approach, with the most recent approach to inclusion solely from the angle of "inclusive management".

To consider all aspects of this concept and to draw up a pragmatic tool, the AFMD has proposed that Patrick Scharnitzky and Pete Stone submit their theoretical model of inclusion to the operational perspective of managers and diversity managers of member organisations.

Coming from eight months of collaboration, this book presents the first model of inclusion specific to the French environment, halfway between the psychology of the stakeholders and the systemic of organisations. It details practical means of applying this model, from recruitment to corporate culture, through talent and team management.
Consult the book   View the summary

Finally, because today's students are the tomorrow's managers, this book provides guidance on training for inclusion in higher education. Consult the teaching plan