Partnerships
Collaboration and co-construction are the bedrock of the AFMD's operations.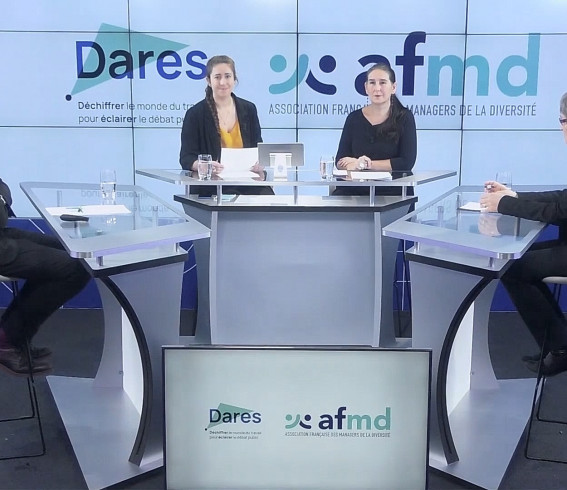 As an officially recognised charitable organisation (association d'intérêt général), we share our knowledge, discoveries and good ideas as widely as possible. Similarly, we are open and receptive to our ecosystem so we can support daring and creative initiatives, engage with everyone, join forces with others, add to our collective knowledge, and thereby move diversity management forward in the world of work.
We, therefore, support the work of researchers and PhD students whose research may provide us with topics for discussion and deliver original findings with regard to the issues that we are concerned with. We supervise groups of students who want to find out what diversity management involves by organising a working group as part of their master's studies. We collaborate with stakeholders in our ecosystem, particularly those in the charitable sector, by pooling our knowledge, networks and resources to advance the fight against discrimination and the promotion of inclusion in the world of work. Finally, we take part in numerous institutional initiatives, which enables us to make our voice heard in decision-making circles.
We receive large numbers of requests, which we are delighted about! We promote projects which focus on subjects that are related to the work we do. These are generally long-lasting non-profit projects, whose leaders share our values and commitment, and have skills that complement ours. If you'd like to co-create a project with us, please get in touch!