Our approach
To be an open, proactive and value-creating organisation thanks to collective intelligence.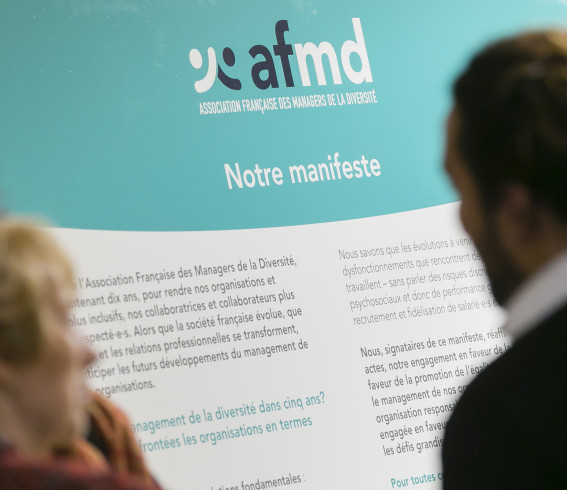 Our method and resources
Our work on the subject of diversity and our participation in various consultations and conferences enable us to promote changes in practice as a means of improving society.
Through the issues we address, we promote the prevention of discrimination in organizations and the adoption of an inclusive posture towards employees.
Through the resources and the method that we offer, we focus on the overall performance of organisations.
Our expertise
To fulfil its mission of professionalising diversity management, the AMFD makes use of all its expertise and skills.
Meetings and projects: breakfasts, working groups, partnerships with other associations, research partnerships, public lectures, etc.
Representation and involvement in events: national and international conferences, consultations conducted by public authorities, etc.
Use of collective intelligence: which results are published by the AFMD, regional handbooks, numerous resources (resource packs, e-books, videos, information sheets...), etc.
Knowledge-sharing and forging of links: between our members, and between practitioners and researchers in our ecosystem.
Anticipation and foresight: initiating and offering solutions to the diversity management issues of the future.